Released: January 8, 2021
Label: RCA
Genre: Hip Hop • R&B
Producer: Key Wane • DZL • Cardiak • Kevin "Wu10" Wooten • Jairus "JMO" Mozee • Dev Hynes • Dave "Pop" Watson • Dilemma • Joe Logic • Gee • Uforo "Bongo ByTheWay" Ebong
⭐️⭐️⭐️⭐️⭐️
Jazmine Sullivan is truly one of R&B's most loved songstresses. Ever since the debut of 2008's Fearless, Jazmine has gave new life to today's R&B music scene, and THAT is extremely factual.
If you're a fan of Jazmine, we get music in increments over the years. 😩 Her last album was 2015's Reality Show, but she ended that streak in late 2020, when she released the first two singles from her project titled Heaux Tales. While Heaux Tales is an EP, it has been identified as a "concept album" with themes of feminism, sexuality, classism, body-shaming, sexual empowerment and many more topics that align with each song.
How the EP is structured is like this: there are six "interludes," which contains spoken word confessions from women with various situations, and they are followed by songs that showcases them as character studies basically. Love is complicated, & Jazmine has shown us this in the past. This time around, Jazmine basically wanted to give every woman a voice with this project.
We're deserving of respect whether we work as a CEO of a company or we're stripping. It's about unity. It's about boldness. It's about ownership and confidence and also about vulnerability and self reflection. It's about a woman deciding how she wants to present herself to the world and not being told or influenced by anyone but her goddamn self. It's about women writing their own imperfect stories, unashamed.

-Jazmine Sullivan
The record received universal acclaim, and performed well on the charts. Heaux Tales peaked at number one on the Billboard Top R&B albums and number four on the Billboard 200 charts respectively. The record also had a total of 46 million on-demand streams of the songs of the record as well. Also, the record became Jazmine's highest charting album in the United States.
Ladies & gentlemen, I present to you: Jazmine Sullivan's Heaux Tales.
Bodies (Intro)
---
Written by Jazmine Sullivan & Dwane Weir II
The EP begins with the self-reflecting piece from a situation Jazmine found herself in. It serves as the intro and sets the tone for the record overall. "Bitch. Get it together, bitch" says Jazmine after reflecting on the wild night before. She expresses how she has to stop drinking because she didn't remember what she had in her cup or who she woke up with.
The idea of piling "bodies" on top of bodies, which is basically your sexual body count…can be a moment you have with yourself where you don't want to rack them up too high. Bodies made me take a look at my own sexual life and learn how to do better.
Antoinette's Tale
---
Written by Antoinette Henry
The thing is…

Niggas cannot handle if a woman takes the same liberties as them

Especially with regards to sex

Like our society teaches them to be so wrapped up in themselves

And their own conquests

That they forget we're sexual beings as well

Plus, their egos are often way too fragile

To ever handle a woman who owns and has any real agency over her body

And we're to blame as well, because…

We're out here telling them, that the pussy is theirs

When in actuality, it's ours.

-Antoinette Henry
Pick Up Your Feelings
---
Written by Audra Mae Butts, Denisia Andrews, Kyle Coleman, Brittany Coney, Jazmine Sullivan & Michael Holmes
Pick Up Your Feelings is a MF SONG okay! & honestly I feel like we've all been at the point of no return with a toxic relationship. When this song dropped, I immediately fell in love with it, because mama had TIME OKAY!!!
Coming out of a toxic and abusive relationship herself, you feel every lyric Jazmine sings, cause it is coming from the soul. If you ask me, it is definitely some of her best vocals on a record. The song peaked at number one on the Billboard Adult R&B chart & number eight on the US R&B chart as well!
Ari's Tale
---
Written by Courtney Salter
I was damn near willing to just let him talk to me crazy

Because that shit was out of this world, like

Yes, daddy, yes, okay

Like, I was literally willing to ruin my career

Um, if this ever came out, who it was, you would be like

"Bitch, do you know what Google says?"

Yes, I do, yes, I do

But I also know what that dick said

That dick spoke life into me

Invigoration, blessings, soul, turmoil

But, Heaven

Jesus, Allah, sorry

Please God, understand

This is just my truth

This is just my truth

This is just my truth

–Ari Lennox
Put It Down
---
Written by Jazmine Sullivan, Jason Vaughan & Dwane Weir II
If this isn't a pick me tune, I don't know what is. LMAOOO jk, but Put It Down speaks to the souls of the people who have been blessed and "dickmatized." 😭😂 Put It Down went viral on social media and had all of the ashy men swearing Jazmine was spitting that truth.
But whew the "D" does have some power because we've all treated the men who live with their mamas and ask you for money like kings…because the dick is bomb. Don't act like you haven't either!! 😅 Nevertheless, the vocals were sickening on this record though! Y'all know how Jazmine do.
On It featuring Ari Lennox
---
Written by Jazmine Sullivan's Courtney Salter, Kevin Wooten & Carl McCormick
On It has been described as the neo soul version of Cardi B & Megan Thee Stallion's "WAP" and I love that! The two songstresses gave us sophistication and "give me that dick" realness! The duet we absolutely deserved. Now if I can get cracked to this song. Lol
Donna's Tale
---
Written by Donna Anderson, Cheryl White & Anitra Sasser
Or women think

And I'ma, I would say this through my experiences, right?

Women think, "Oh no, I don't trick, I don't ho, I don't do none of that shit"

Bitch, every time you sleep with, even if you're married

You have tricked in your fuckin' marriage

You have sex because you know your husband is gonna give you what the fuck you want the next day

"Girl, I gotta give him some so I can get that"

No, no, you, you fuckin' hoeing, bitch

She right about it, she right about it

Let's keep this shit fuckin' real

That's some real stuff (And she right about it)

Let's keep this shit fucking real (She right about it)

We've all done it, comе on

(When you don't wanna do it, you don't that's 'cause—)

Let's keep this shit fuckin' rеal

You're fucking your husband, so you can get what the fuck you want

(You right about it, you right about it)

She raw, she right about it

Okay, that's true (That's right), that's true (Let's tell the truth)

That's real, that's true (Let's tell the fuckin' truth)

We trickin' for fuckin' everything

When that's the case, I got plenty of ho days

We trick, we trick with 'em all the fuckin' time (Yes)

All the fuckin' time

I've been trickin', well, I've been trickin' eighteen years then

Shit, I got

What you want, daddy?

What you want mommy to do? (Come on)

'Cause I know on the other side of that, I'm gonna get what the fuck I want

And our mamas did it too

Yes, yes, they did (Yeah, of course they did)

And they all asked, they all asked for something else

–Donna Anderson
Pricetags featuring Anderson .Paak
---
Written by Jazmine Sullivan, Jairus Mozee & Brandon P. Anderson
Another collaboration on the record with the amazing Anderson .Paak, Pricetags is a song about these men giving up the bands if he wants the pussssss *in my voice*. When she said "fuck them pricetags I ain't lookin', I just pick that, pick that," I said PERIOD!!! Lmao. it ain't trickin' if he got it!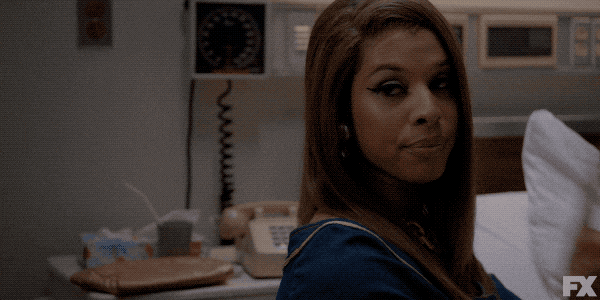 Rashida's Tale
---
Written by Rashida Northington
So I met this girl when I was twenty years old

And it was an instant connection between us two

She was very affectionate, loving, kind, caring

Everything that you could dream of

And we ended up moving in together

She proposed to me, gave me a ring

She introduced me to her best friend

We went out together one night and we ended up sleeping together

And it crushed her

And when it hurt her, it hurt mе

She told me it was over, shе asked for her ring back

I think I had a nervous breakdown, child, I was crying

And I never felt that type of pain before

Because it was always me being the one that was cheated on

And in turn, I caused that same type of pain

To someone that I was madly in love with

Having lost her at that time, it felt like a death to me

I can't give you an explanation as to why I did it

'Cause I, I really don't know

But I fucked up, I fucked that up

And I can admit that.

-Rashida Northington
Lost One
---
Written by Jazmine Sullivan & Dave Watson Jr.
When it was announced that Jazmine was making new music, I was so excited because she hasn't done music since Reality Show. Lost One was released in the late summer/early fall of 2020, and I truly needed to hear that.
From a lyrical standpoint, Lost One is about fucking up a good thing, and you know you did. It is way too late to fix things, and you just have to learn how to live without the person you hate. You try to use coping mechanisms like drinking and sleeping around to numb that hurt and pain, and you see that it doesn't do the trick. The song peaked in the top ten on the R&B charts.
Precious' Tale
---
Written by Precious Daughtry
To be honest,

Money makes me cum.

I feel like when I see a man thriving, out here hustling in many different ways that turns me on more than anything.

And I'm not dealing with anyone who does not have money.

Because I know my worth.

Amd my childhood plays a big role in this.

Me not having stuff as a child.

Me wanting more out of life, it plays a big role in this.

Growing up that just gave me ambitions.

Okay, I'ma get my own, and I'ma be able to stand on my own.

But I'm not gonna deal with anyone unless they can contribute to what I'm doing.

I'm not about to be seen around being here for no broke nigga, when I know it's niggas out here that'll cash out on me, sorry.

-Precious Daughtry
The Other Side
---
Written by Jazmine Sullivan, Dan Thomas, Matt Wong, Joe Gallagher & Sam Wishkoski
The Other Side follows the tale from Precious, and from a lyrical standpoint speaks of the desire & aspirations of the dreams of moving and lucking up with a man with money..and never being broke again. It is honestly Mascara's baby (the album cut from the Reality Show album).
Amanda's Tale
---
Written by Amanda Henderson
It's a little hurtful that I can't just be confident and…

In being with one person

That I gotta look over my shoulder

Looking at these girls on Instagram and…

It's hard sometimes because, I don't have all that that they have

And the sex has become my superpower

It's like sex is where I, I'm finding my worth

You know it's, that's the one thing that I know

I can make you keep coming back to me

But at the end of the day

Even if you don't really want me, I know you gon' want that

In one way it's empowering, in another way, it's sad

I feel moments of sadnеss knowing that, you know

Just me alone and who I am is not enough

–Amanda Henderson
Girl Like Me featuring H.E.R.
---
Written by Jazmine Sullivan, Gabriella WIlson, Tarron Crayton & Uforo Ebong
Y'all niggas be making us sad, then say y'all don't know why we mad. So we start acting like we don't care, cause y'all niggas be taking us there!

-Jazmine Sullivan in Girl Like Me
The EP closes with the amazing duet between Jazmine and the incredible H.E.R. where the women harmonize about ditching the good girl image they had to be the type of women that men will leave you for. Men will have you questioning you and your self worth, body, etc when he leaves you for the next person. It just be the audacity for me chile. But anyways, Girl Like Me peaked at number ten on the R&B charts. As it should, cause it is a beautiful record period!
Jazmine Sullivan solidified her stature as one of the leading ladies of R&B with this project. While Heaux Tales exists as a project to hold us over until her follow up studio album, it was truly something we deserved during this pandemic. Amazing tunes from our girl. I never want to hear anyone say R&B is dead, as long as Ms. Sullivan is making music. She understands the assignment, EVERY. SINGLE. TIME. -MJ